Spot The Differences For a Chance to Win a Wonder Girls 'Nobody' Dance Emote!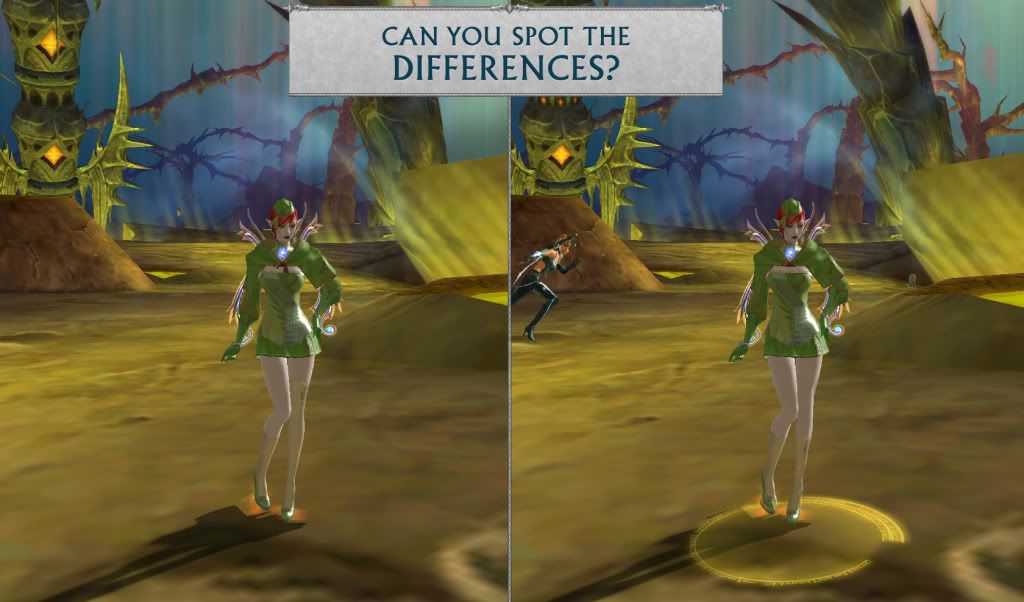 The contest begins at 10:30am PDT on June 17th, 2011, and ends at Noon PDT on June 17th, 2011. You must submit your email by 11:29 am PDT on June 17th, 2011 to officially enter. When the contest ends, we will select 5 winners at random from all of the qualifying entries. After we announce the winners, we will be emailing the codes to the winners shortly thereafter. Please be advised, these codes are specific to NA.
In order to be a qualified contestant, you must correctly identify all 9 differences, follow all the instructions and include the information below.
Email the screenshot with circles highlighting the differences as an attachment OR describe the differences if you are unable to edit images to community_aion_en@ncsoft.com with the subject line Wonder Girls NA Nobody Dance Giveaway Entry. Include the following information in the email:
Real Full Name:
Character Name:
Server:
And the following sentence, "If I am a winner, I permit NC Interactive, Inc. and NCSOFT Europe Limited to use my name, likeness, photograph, hometown and any comments which I may make about myself and/or this giveaway that I provide for advertising and promotional activities."
CONTEST IS NOW OVER!
We received over one hundred entries! Each entry was put into a spreadsheet and the following winners were randomly chosen from our pool of entrants.
Congratulations to the following winners!
Raury - Zikel
Amekhnia - Vaizel
Hectic - Zikel
Latisia - Vaizel
Seohyun - Vaizel
We are sending out your codes for the Wonder Girls 'Nobody' Dance emote now. Thanks for participating everyone and hope you had some fun!