Outbreak of War Starts Tomorrow!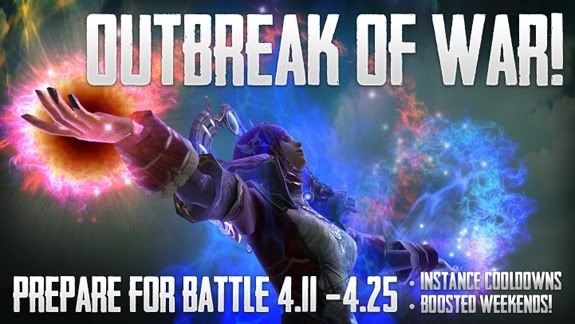 Greetings Daevas!
Starting tomorrow grab your potions and scrolls and get ready for the Outbreak of War event!
From April 11 to April 25, players can wage war more often with reduced cooldowns for ten of the most popular instances, including Esoterrace and Udas!
Be sure to look forward to the weekends of April 13 and April 20, when kinah, item drops, AP (PvE), and crafting XP will be boosted 20%! Durring these weekends will be an ideal time to race to that new level cap of 60 and try out the new instances to get some of that new gear!