Rally the Troops is in full swing!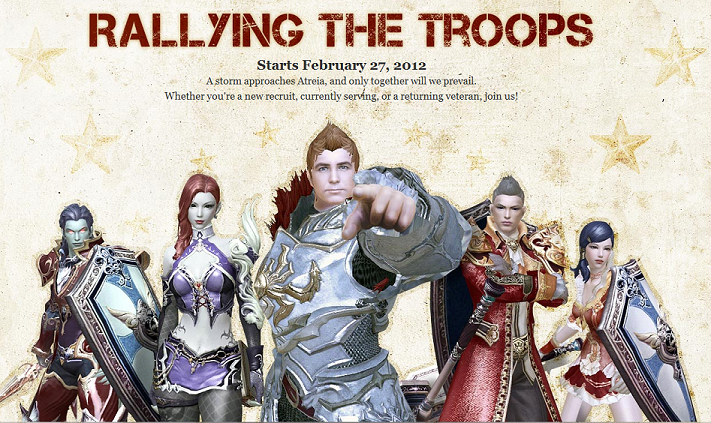 Greetings Daevas!
Our Rallying the Troops event is in full swing! In addition to all the accounts (in good standing) that have been reactivated, Daevas will enjoy boosted settings this weekend, including double XP, a 30% Abyss Point bonus, and an ongoing 30% Crucible boost. Tell your friends that their Aion® accounts are active and waiting!
Be sure that your account has paid time applied before March 12th if you wish to receive the free set of Miragent's or Fenris Daevanion armor!
In addition, our month-long On to Glory event has started and will continue to run until March 28th. Check out our event page for more information on how you can receive bonus abyss relics and medals from your fortress instance runs!