All News
---
The Crucible Bonus Packs (in all 3 flavors - Coliseum, Empyrean, and Challenge) will be removed from the store this Wednesday, July 4, 2012 along with the bonus insignias that come with them. Be sure to grab some while they are still available!
Please note that the Boost Packs that boost the amount of insignias earned are here to stay!
---
We will be bringing the Aion servers down at 5:30 a.m. CDT, June 27, 2012 for maintenance.
The maintenance is estimated to take no longer than 3 hours.
Please note: The event NPC's from Provisioning the Front Line will be removed from game during maintenance. Please exchange all [Event] Potent Rations at these NPC's before the servers go down for maintenance!
The Aion website will also be serviced and therefore remain inaccessible during the maintenance.
Thank you for your patience!
---
Just a friendly reminder that the Provisioning the Front Line event NPC's will be removed from game during normal weekly maintenance on Wednesday, June 27, 2012.
Please remember to exchange all of your [Event] Potent Rations at the NPC's before 5:30 am Central Time!
---
Summer has begun, and with it a hot new update to the Black Cloud Marketplace! Check out these new items to help you gain more rewards in the Crucibles:

Crucible Bonus Packs
Conquer the Crucibles with these Bonus Packs! Each pack can be purchased twice per day.

• Empyrean Bonus Pack
Think you can handle the 10 stages of the Empyrean Crucible? This Pack contains one Empyrean Crucible Time Scroll and 1400 Crucible Insignias as an added bonus! Brave the Emyprean Crucible again and again!

• Challenge Bonus Pack
Rack up more insignias with the Crucible Challenge Bonus Pack! The Pack contains one Crucible Challenge Time Scroll, as well as the 1400 Crucible Insignia bonus!

• Coliseum Bonus Pack
Ready for some PvP action? The Coliseum Bonus Pack gives one Arena Ticket which can be used to enter the Arena of Chaos or Arena of Discipline! Hone your PvP skills in massive Free-for-all battles or 1v1 fights and earn great rewards! As with the other packs, this item will earn you a bonus 1400 Crucible Insignias!

Crucible Boost Pack
Still need more insignias? The Crucible Boost Pack contains three 20% insignia boosts—one for each Crucible! Best of all, each boost lasts for 30 days and are account-wide boosts! Be sure to stock up for the summer!

Medium C.U.B.E. Bonus Item
We've listened to our players, and are now offering a bonus item with purchase of a medium-sized C.U.B.E.! Fill up your C.U.B.E. with goodies from the Black Cloud Marketplace and receive a Premium Crown Box with a random chance to receive Ancient Crowns! Lucky players could even receive multiple Major Ancient Crowns from a single box!

Head to the Black Cloud Marketplace today and check out these new Crucible-boosting items and the medium C.U.B.E. bonus! If you can't beat the heat this summer, beat down your foes in the Crucible!
---
The item distribution from the Besh Blitz has been delayed until tomorrow. We ran into a issue with the query as it was running and had to start over. The query is again running, but will not complete for several more hours, and will then have to be checked to ensure it completed successfully this time.
Rather than promise that the items will be delivered at some point later today and possibly still run into issues, we have decided to delay the distribution until tomorrow when we are confident that the right accounts have been identified and that everything will be distributed correctly and smoothly.
We expect the distribution script to be complete by early tomorrow afternoon. We will announce on the forums, Facebook and Twitter when it is complete.
Please do not send tickets to Customer Service at this time. We apologize for the inconvenience!
---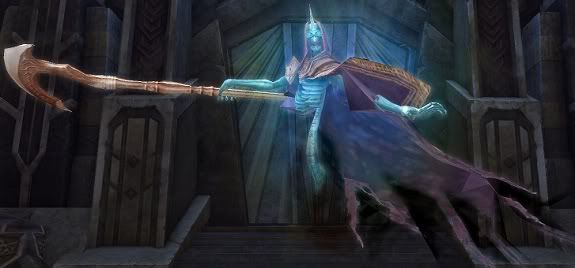 Greetings Daevas!
We have been listening to feedback about the event, and changes have been made that allow more people to participate! We have extended the time frame that Golden Aether drops, added an additional window of time for the drops, and added more locations where the Aether will drop!
Golden Aether will now drop from 11am to 3pm Central time, and also from 7pm to 1am Central. The following zones/instances have also been added:
B Dredge
C Dredge
Eye of Tiamaranta
Theobomos
Brusthonin
Nochsana Training Camp
Fire Temple
Steel Rake
Adma Stronghold
Besh Temple
Theo Labs
Dark Poeta
Please note that the group instances, the Abyss, Silentera Canyon, and the Eye have the best drop rate chances. All other areas have a slightly lower drop rate.
These changes will be applied at 7pm Central time today. No server restart is needed, so game play will not be interrupted!
We have also added additional information to our Spoils of War event page - be sure to check it out!
---